Authors of Nish Publishing Company
Anthony Curcio is the co-author of Heist and High. About the author:
Anthony Curcio is an aspiring Children's Book author and speaker to students about the dangers of drugs and the importance of making positive choices.
A graduate of Washington State University in 2004, majoring in social science and business, Anthony later earned a doctorate in 'crime-ology', a degree he wish he didn't study so hard to earn. He spent six years in a federal prison.
On April 4th, 2013 he was released to a halfway house in Seattle, WA. and reunited with his wife and two young daughters.
Anthony's contact: anthony at heistandhigh dot com
Anthony's personal website: www.acurcio.com
Dane Batty is the author of Wanted and co-author of Heist and High. About the author:
Dane Batty is a technical writer, biographer and designer. He is a proud husband and father of two and holds an MBA from George Fox University. He lives near Portland, Oregon with his family.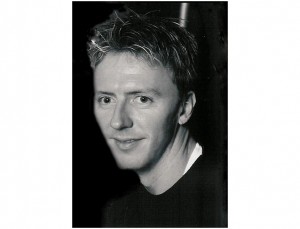 dane at lesrogge dot com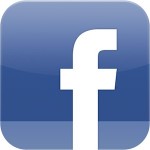 Interview with Dane Batty during filming of video book trailer 8-24-11
Download Dane's author bio here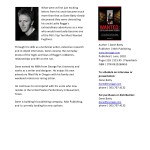 Posted January 28th, 2012
Exclusive Interview with the Author!

1) How did you first find out about your uncle Leslie Rogge's story?
I grew up hearing the amazing stories of my black-sheep uncle who was in trouble from birth. The whole family knew he would turn out different, and the stories of Les's escapes from the family were epic. Each family member had their own too!
2) How did you approach Leslie about the project?
When Les surrendered in 1995 and ended up in prison in 96' he and my mother started writing letters back and forth. My mother wrote letters, but Les wrote amazing stories that spanned his car theft days that transitioned into one of the best bank robbery careers the FBI has seen. My mother cherished these stories, so I put them into the computer for her and to save them forever. After I put 20 short stories into a timeline and asked Les to put them in order, and over the next 8 years we wrote his life story together.
3) How did you conduct the interviews?
I visited Les in prison, but those were mostly social visits since I couldn't bring even a pencil in with me. I did get to listen to him tell stories, and I realized that I had to capture his verbal story telling voice within the book since he is an amazing story teller. The real interviews were through hand-written letters and phone calls.
4) What is one of the most common questions you get from readers?
One question I get a lot is how did Judy's small boy that traveled with them quite a bit turn out? Well, I'm happy to say he turned out just fine. He works for the government actually, and he is now a friend.
5) How do you think Leslie's story relates to today?
Stories like Les's are timeless. As Dillinger did before him, Les helped change the way the FBI came after criminals like him. He eluded the FBI and US Marshals for so long that they did just about anything to catch him.

About the Author:
What were at first just exciting letters from his uncle became much more than that as Dane Batty slowly discovered they were chronicling his uncle Leslie Rogge's extraordinary adventures as a man who would eventually become one of the FBI's Top Ten Most Wanted Fugitives.
Through his skills as a technical writer, extensive research and in-depth interviews, Dane conveys the everyday drama of the highs and lows of Rogge's robberies, relationships and life on the run.
Dane earned his MBA from George Fox University and works as a writer and designer. He enjoys his own adventure filled life in Oregon with his family and weekend motocross racing action.

http://indie.freebookfriday.com/2012/01/wanted-gentleman-bank-robber-by-dane.html